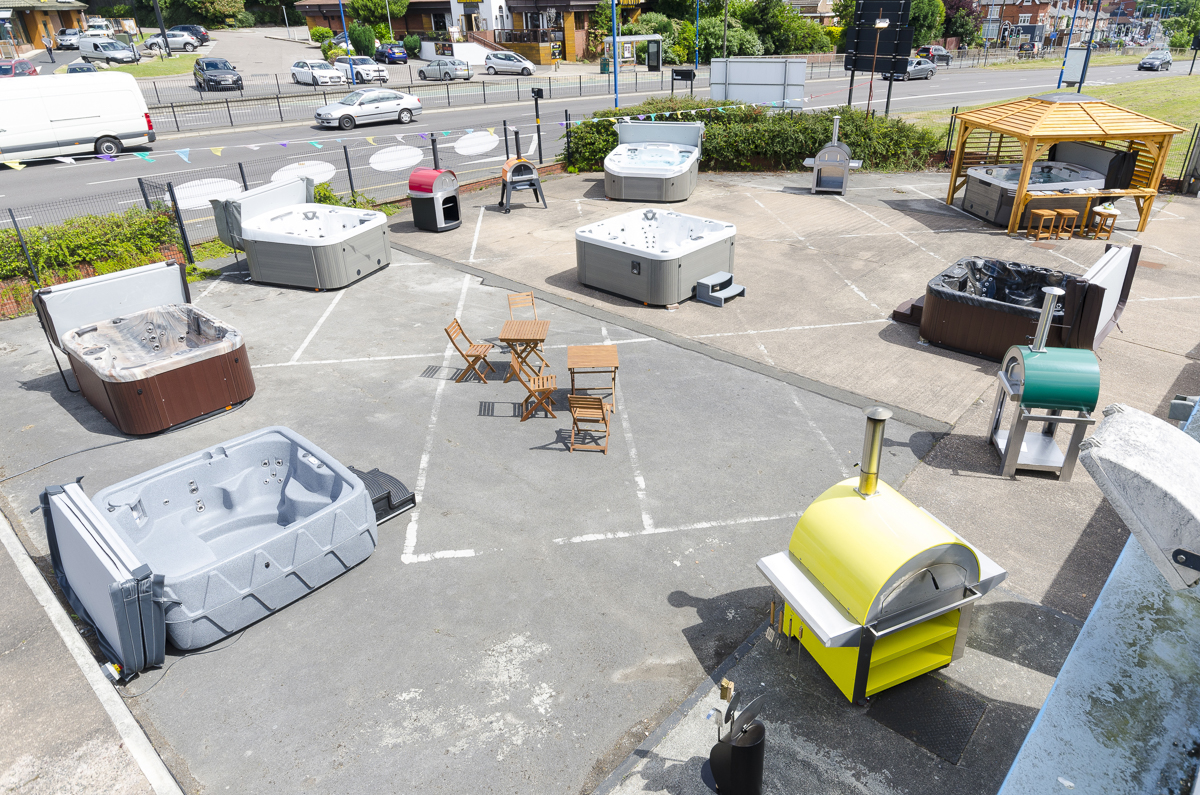 If you're wondering why our address on the website is in Hall Green but on facebook and google maps we are shown in Quinton – there's a great reason for it! The Hall Green address is our registered address, and will be the location of our permanent showroom. We are planning an exciting array of products on display: our great range of hot tubs from Coast Spas (The World's Best Built Spas™), the only Swim Spa on display in the Birmingham area, gazebos, cabins, pizza ovens, a barrel sauna, even a Tiki Bar!
We've agreed a 10 year lease on the Hall Green address – Award Leisure Birmingham is here to stay for the long term!
We did hit a snag on opening in time for the summer though – the lawyers identified that the premises didn't have general retail use consent. (it was a car dealer in its former life). So we had to apply for planning permission to change the consented use. We're expecting a decision on 18 August and fingers crossed it will be well received- we've had good feedback from the Planning Dept and the neighbours so far which is great.
Luckily we found a temporary location in Quinton – so we opened up here at the end of May on the crossroads of the Wolverhampton and Hagley Road for the summer. Some of you will remember it as the former caravan showroom. It's going great – hot tub and chemicals and accessories sales are coming thick and fast and we've started installations.
The plan is to close the pop up store at the the end of August, and spend a couple of weeks moving the stock and the operation to Hall Green. Then we'll be open for business at our permanent store from mid September. Until then – come and see us in Quinton – sale starting soon on the ex display models here!!