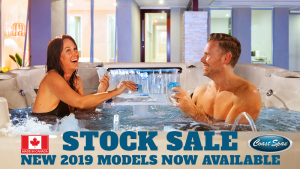 Stock models for sale from £3,295.00
£2,000 worth of upgrades FREE on all special order Coast Spas – any 3 features for free!
Order a 2019 model for a 2018 price & benefit from all 2019 NEW features without paying a price increase!
0% finance on stock models over 3 years with a 10% deposit – limited time only. Excluding Evolution series.
For full details clock the link here to see our sale newsletter.
Or Contact us here for more information