Are you thinking of buying a Hot Tub this year?
Award Leisure Birmingham have just delivered and installed this fabulous Luxury Apex Hot Tub and Gazebo for Mr and Mrs King in Solihull.
The sophisticated Apex will dazzle you, it is packed with features and with 65 jets offers the ultimate hydrotherapy experience.
Check it out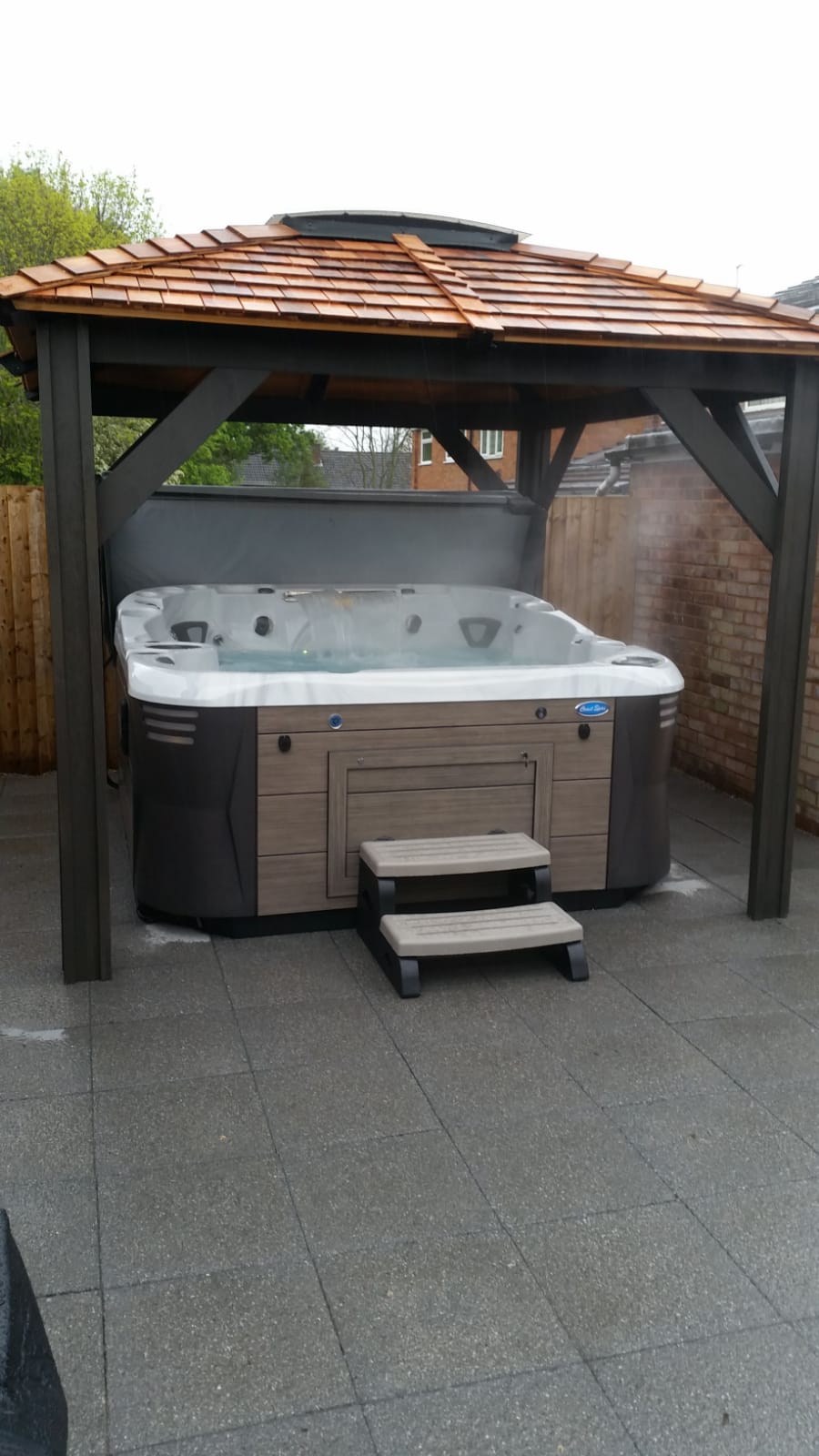 We asked Phil for his thoughts so far now it has been installed for a couple weeks.
What do you think of your new Hot Tub?
"It's fabulous….I've been promising my wife that we would get one for the last 12 years and now finally it is here. We've used it a lot already."
Why did you choose Award Leisure Birmingham and a Coast Spa?
"Over a few months we tried a lot of different Hot Tubs and visited different suppliers. There are some suppliers offering Chinese made Hot Tubs and I could see that they were flimsy and not full foam which would have mean't not as energy efficient."
"We know the Coast Spas brand as a friend of ours in the South West has one and they love it. We used it when we visited and it is a top quality Hot Tub."
"Simon the owner at Award Leisure Birmingham was great. I liked that nothing was too much trouble. we visited the store a couple of times as we wanted to make sure we were choosing the right Hot Tub for our needs and he was incredibly helpful even emailing different info and specification sheets on different models."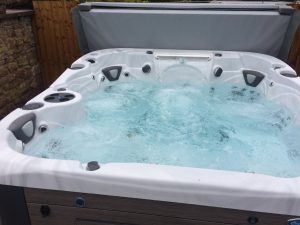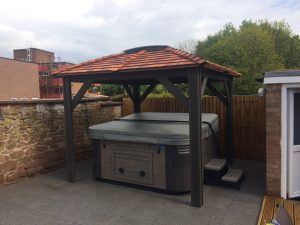 What made you choose the Coast Spa Luxury Apex Hot Tub?
"My wife suffers with Rheumatoid Arthritis so we wanted a variety of jets to give a full hydrotherapy experience."
What do you think of your new Gazebo?
"It is really solid and of great quality. To be honest I was not keen on the idea of a gazebo as I didn't think it was necessary. The Gazebo was my wife's idea as she wanted a little more privacy. She was right, it is perfect and makes it feel cosy especially at night. I like the fact that now it can be pouring down with rain and I can be sat still relaxing in my Hot Tub. Also the skylight is a nice touch to look up and see the stars at night."
Coast Spas has a long history as an Arthritis Advocate
For nearly two decades Coast Spas and Arthritis Research Canada (ARC) have worked together to improve the quality of life of arthritis sufferers. After years of consultation and partnered research with ARC's Arthritis Research Team and their Arthritis Patient Advisory Board, Coast Spas designed the world's first Wellness Spa. In working with ARC for so long in regards to research and clinical trials, Coast Spas has internalised the needs and requirements of arthritis sufferers when creating their hot tubs.
http://www.coastspas.com/arthritis.php
Are you thinking of getting a Hot Tub but worried about access?
Never fear, where there's a will, there's away. Mr and Mrs King needed a crane to get their Luxury Apex into their garden and in position. Here at Award Leisure Birmingham we can help arrange a crane for you and deal with them directly to arrange installation dates and times so you don't have to worry about a thing.
Check out the crane in action carefully and slowly lifting and then easing the new Hot Tub into position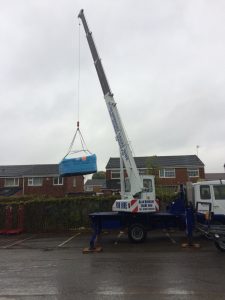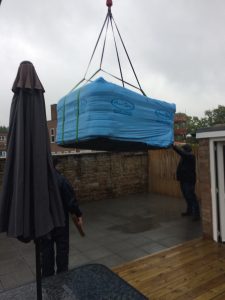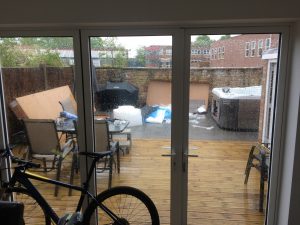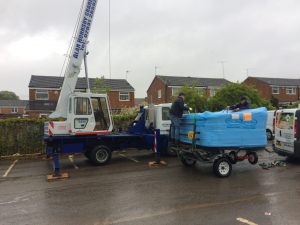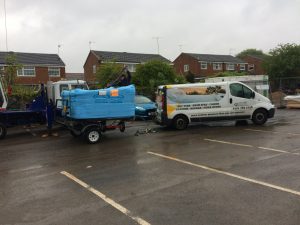 We have a huge May Sale on currently in store. There has never been a better time to order your perfect Hot Tub.
Visit us in-store
144 Highfield Road, hall Green, Birmingham, B28 0HU
Check out our special offers page
https://www.awardleisurebirmingham.co.uk/special-offers.php
Follow us on Facebook fro the latest ex-display deals and discounts