Thinking of a Hot Tub in Worcestershire?
James and Fiona Hutchings owners of Redhill Holidays Worcestershire have been so happy with us at Award Leisure Birmingham that they have just ordered Hot Tub number 3 from us.
Elevated up high above the surrounding Worcestershire countryside, Redhill Holidays offers the ultimate romantic and relaxing break.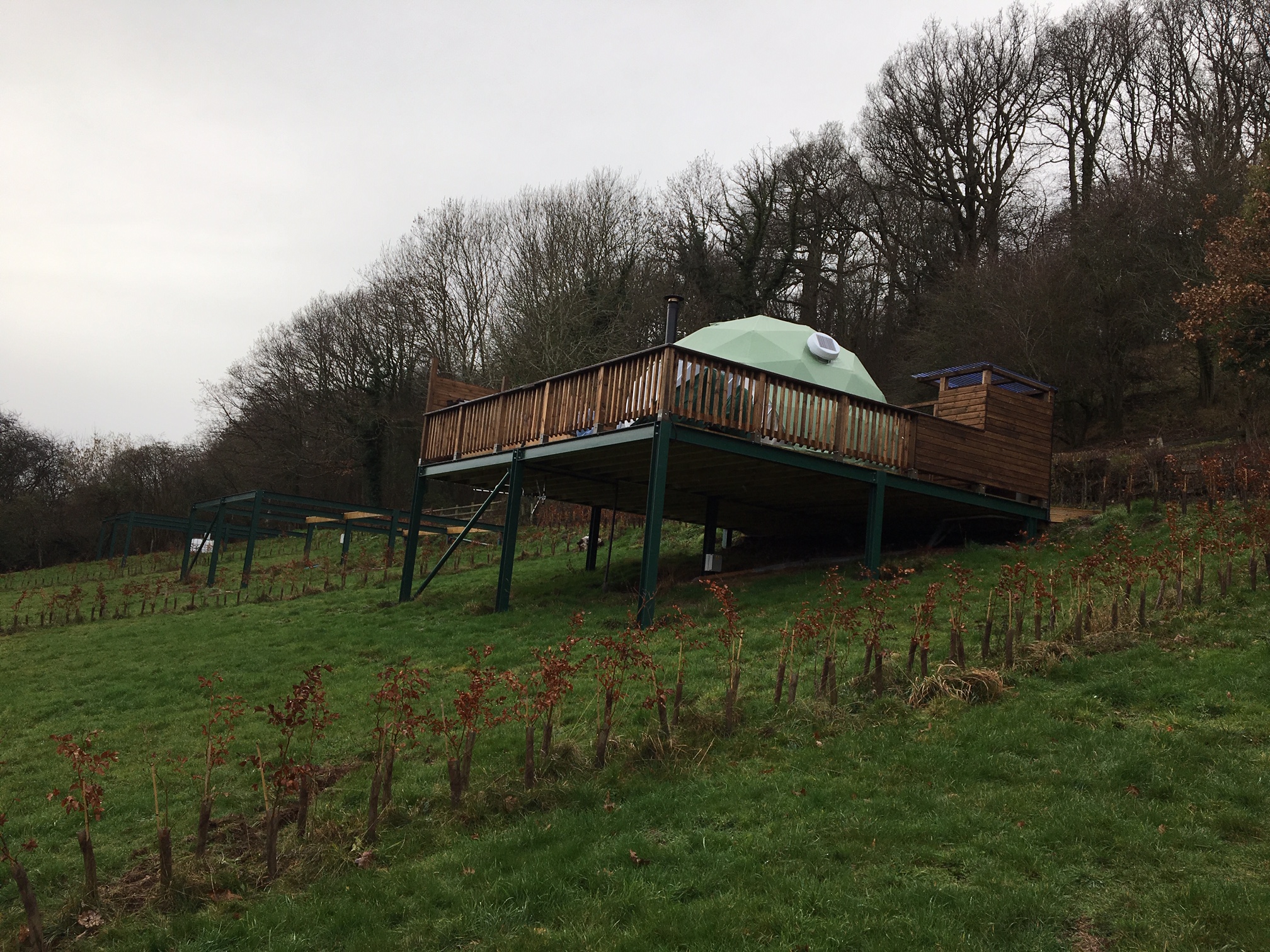 You can enjoy breathtaking views over Worcestershire and the Malverns.
Each Dome has a unique view and super facilities including your own personal Hot tub and shower room. This concept of Luxury Glamping has proved so popular that they are now adding dome number three.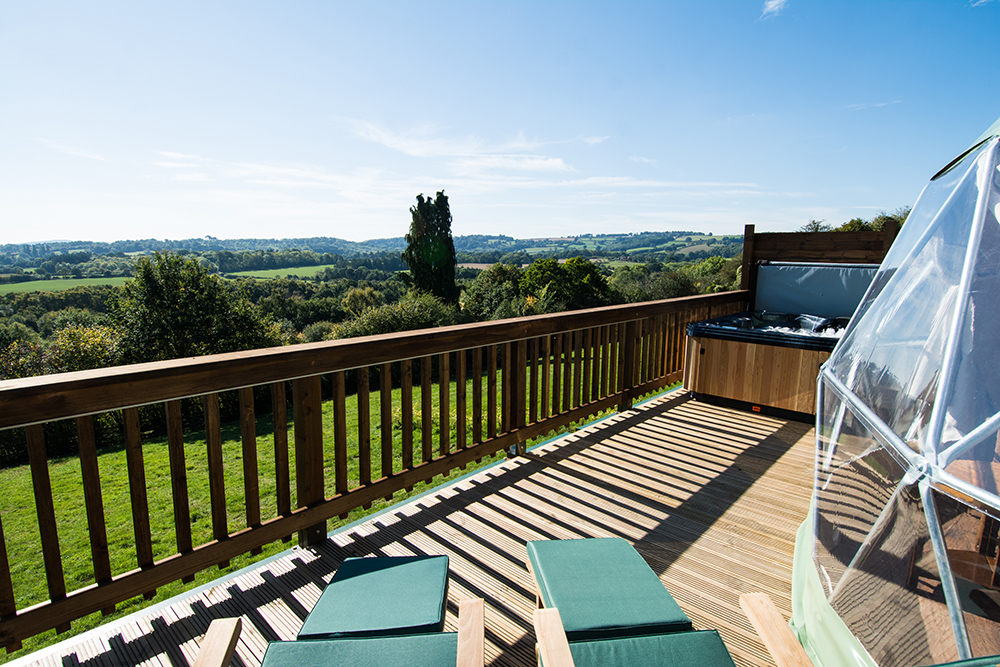 Redhill Holidays offers the chance to stay in one of their Luxury Glamping Domes and each Dome has its own personal Aruba 21 hot tub for you to enjoy.
The Aruba 21 seats three people comfortably and has a lounger that offers two types of massage and fits a variety of body shapes with controllable neck massage.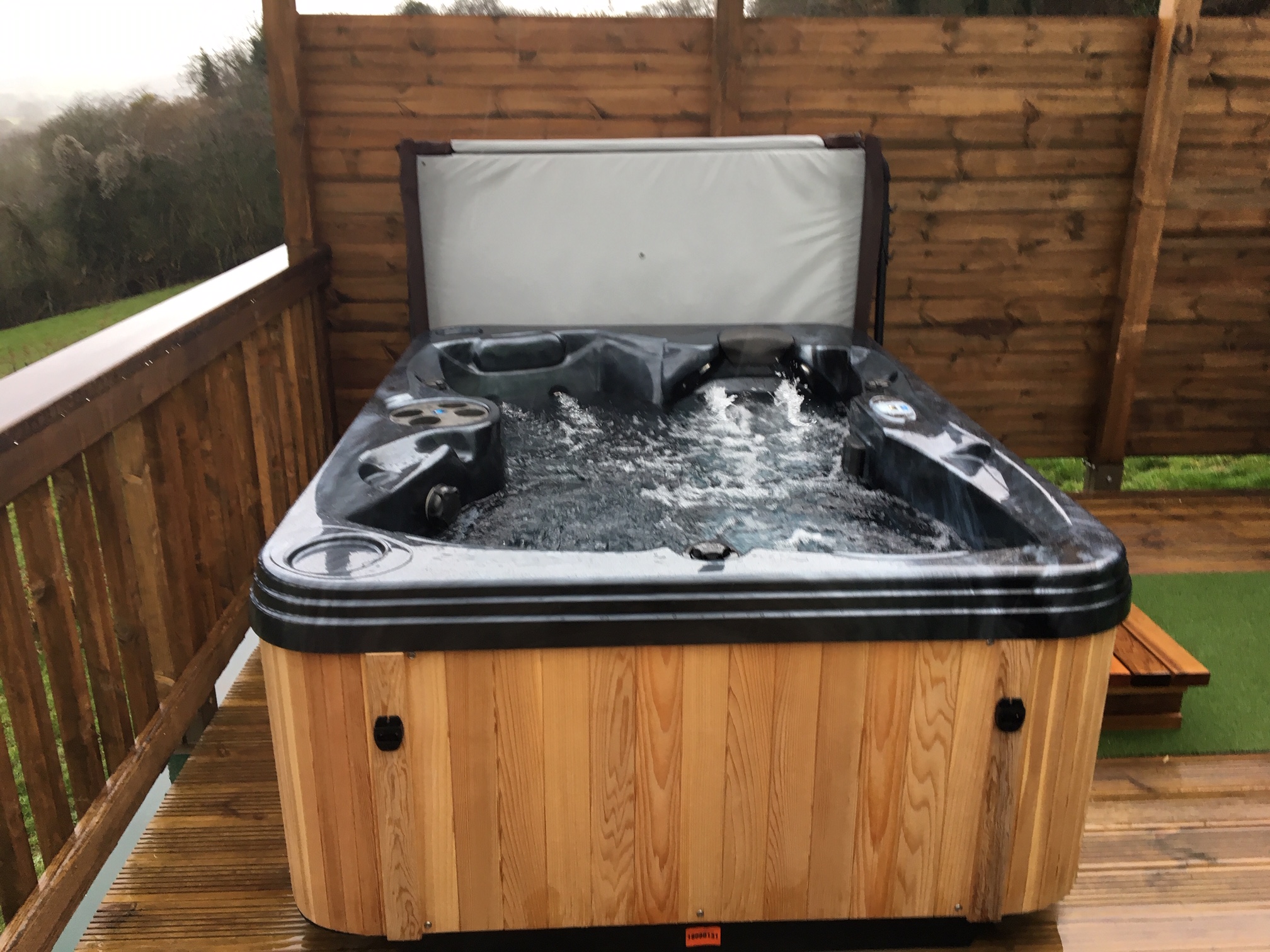 Being able to enjoy a Hot Tub on holiday is a fantastic way to escape the stress of daily life.  You can lie back and relax, enjoying the finer things in life and with the most breath taking views of Worcestershire. Life can't really get much better. The fact that the Hot Tub is for your private use only means that you can jump in whenever the mood takes you. If you have been out exploring the local area, walking or cycling then you can return to your dome and jump in the Hot Tub to soothe away your aching muscles.
For romantics there is nothing better than lying in the Hot tub together with a glass of fizz, gazing up at the stars together.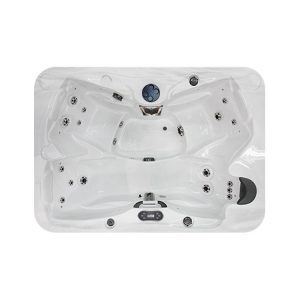 Tell me more about the Aruba 21
Built by Coast Spas who have over 20 years experience crafting the World's Best Spas. Coast Spas is an industry leader in innovation and quality. Coast Spas is proud to have maintained ISO certification since 2003. They are one of the only spa manufacturers in the world that have obtained ISO:9001:2015 Certification.
The Aruba 21 has 21 Trillium Stainless Steel Massage Jets
Our Luxury Trillium Jets. Luxury Trillium Jets are made to deliver the ultimate hydrotherapy experience.
These jets are designed to look incredible against the spa acrylic with smooth lines, multiple textures all wrapped within a stylish stainless steel housing.

Hydro Cyclonic Filtration System® – 50 sq ft
In North America it is law for any commercial establishment to have a closed pressurised filtration system on any public pool or Hot Tub. Not only is it more efficient and faster than a skim filtration system but it also removes the dirty filter canisters from the bathing area.
Without a pressurised system, once the water flow to the filter subsides, the debris that was caught in the filter is free to float back into the spa and re-contaminate the water. We like this idea about as much as sitting in the water with the dirty filters. So Coast Spas developed the Hydro Cyclonic Filtration System®. This is a commercial-grade, pressurised filtration system with the filter canister completely removed from the bathing area and coupled with an oversized skimmer.
The cleanest water available…..Find out more here
https://www.awardleisurebirmingham.co.uk/hot-tubs-coast-spas-patio-aruba-21.php