Hot Tub Service & Repairs & Warranty Information
Hot Tub Warranty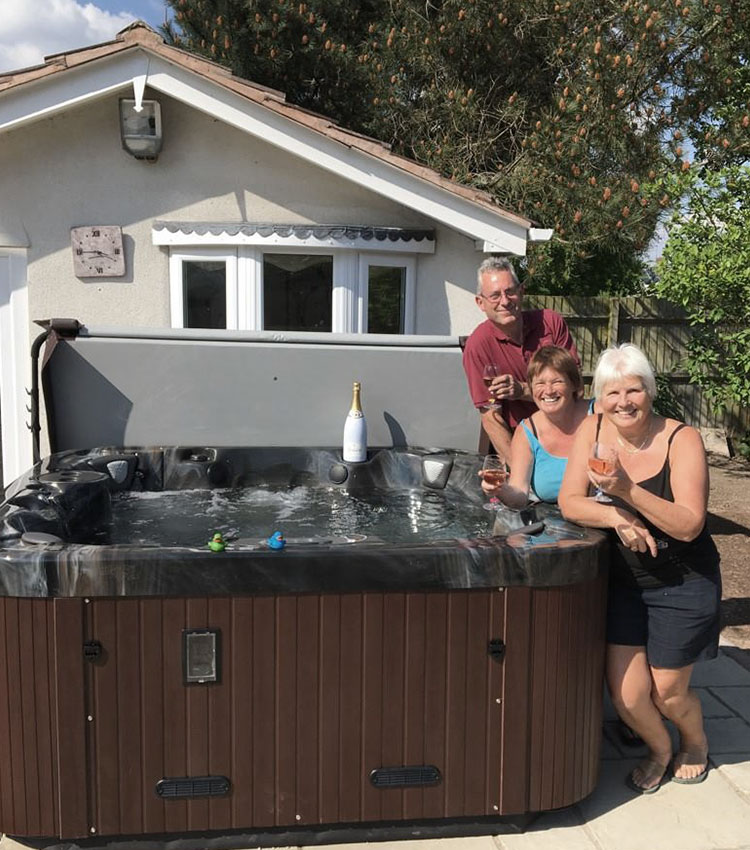 Our national warranty scheme covers the UK mainland on a daily basis.
Our experienced technicians allow us to be never more than an approximate 30 miles from any potential service location.
This allows us to efficiently and effectively implement our warranty program.
We do not use sub-contractors - all of our technicians are fully trained in all aspects of hot tub service and maintenance and water chemistry.
We guarantee the highest levels of customer service from our Award-Winning After-Care Team.
---
Hot Tub Service & Repairs - Peace of Mind
Our "Peace of Mind Plan" upgrade for your hot tub is available from £24.99 per month (*).
What's Included:
Our engineers will attend site to fix your Hot Tub and you incur no labour or call-out charge for the duration of the agreement. Receive a free annual service [worth £ 349] if there is no Call Out through each year.
Full Mechanical & Electronic Equipment checks
Test & Check Lighting Equipment, Drain & Re-Fill using Bio-Film Eliminator, Filter Rinse
Check O Rings, De-Scale Calcium build-up
Check Heater Element, Check Pump Seals & Shafts
Check Pump Bearings, Check & Test Keypad
Controls & PCB Equipment, Check & Test Ozone
Water Sample Analysis & Water Balance
Insulation Cover & Cover Clean & Protect
Clean & Sanitise Head Rests & Pipe work
Filtration & Skimmer Rinse
Deep Strip Calcium & Scale on Jets, Re-Fill and balance water
Plan Options
1 year @ £423 (12 monthly payments of £35.25)

3 years @ £367 per year (36 monthly payments of £30.55)

5 years @ £299 per year (60 monthly payments of £24.99)
Non Peace of Mind Plan Customers:
Customers who do not have our Peace of Mind Plan - when reporting a fault or requiring a hot tub service - please note there is a £95 Call Out Fee to visit your home.
Some of the Brands We Can Provide Hot Tub Service and Parts for...
---