Why do customers love Award Leisure Birmingham?
We have recently installed this stunning Coast Spas Apex Hot Tub for Richard and Lisa Bate in Hockley Heath near Solihull.
We pride ourselves on offering, not only, the World's Best Built Spas but also world leading customer service. We believe that when choosing your Hot Tub supplier, it is important to hear what their customers have to say. That way you know you're not hearing sales man puff but genuine reviews that give insight to our experience, value and desire to go that extra mile to make sure our customer is over the moon in their decision to become a Coast Spa owner.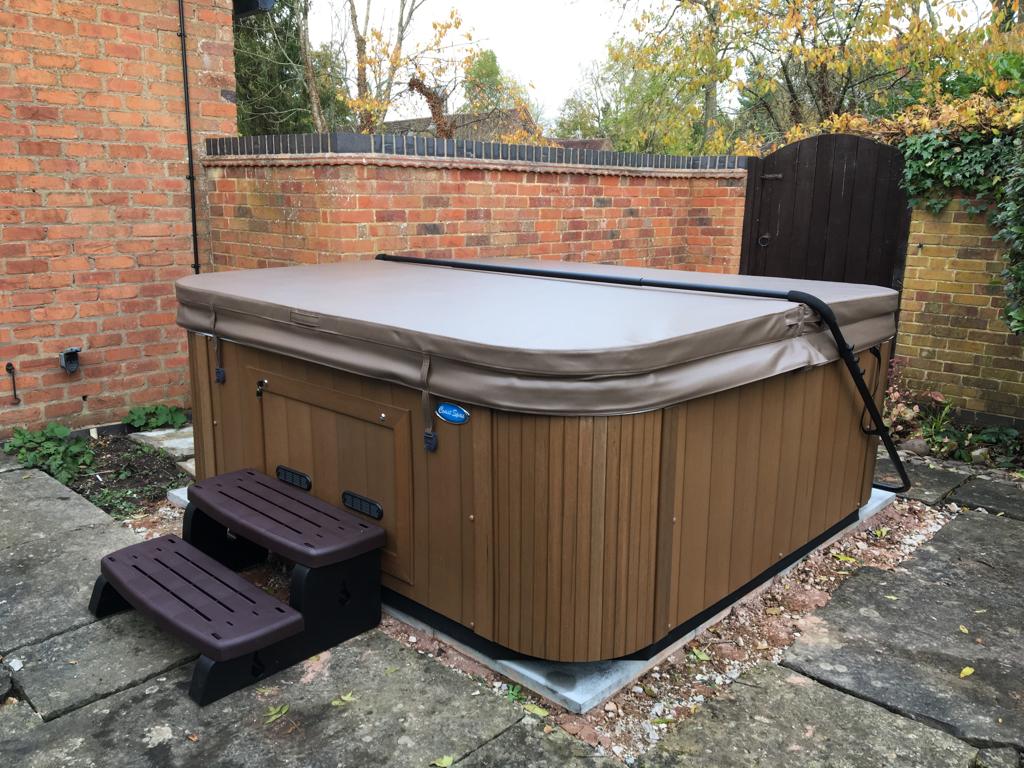 Lets hear from Lisa:
We have never had a hot tub before and I was initially keener on the idea than my husband. My husband works long hours and does not get much time for relaxing.

My brother is an avid hot tubber, having, had a spa for over ten years. He says that his hot tub has done wonders for his relationship with his children as in this busy world of social media it is hard to lift their eyes from their smart phone screen. Having a Hot Tub gives that chance for time together, still, relaxing and most importantly no phones and time for real conversation.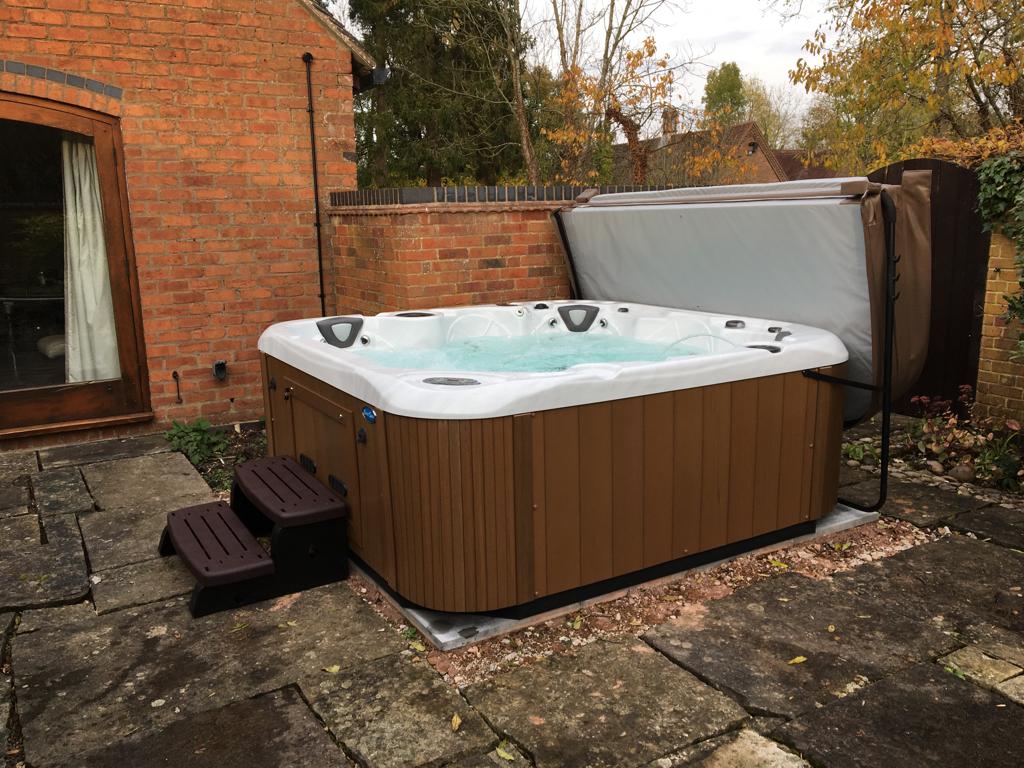 When we visited the store Simon and Clare were fantastic and my overall feeling upon leaving was that at no point was there any pressure. We sat in a couple of the smaller hot tubs as initially we were looking for something just to get us started as new hot tub owners but as soon as we sat in the Apex, my husband said "this is the one we should have".

It is a fantastic hot tub, with 50 jets the hydrotherapy is brilliant and I have been sleeping better and after using it I feel so relaxed for hours. It has done wonders for being able to spend quality time with the children but also at weekend together as a couple because by getting in the hot tub you have made that time to relax.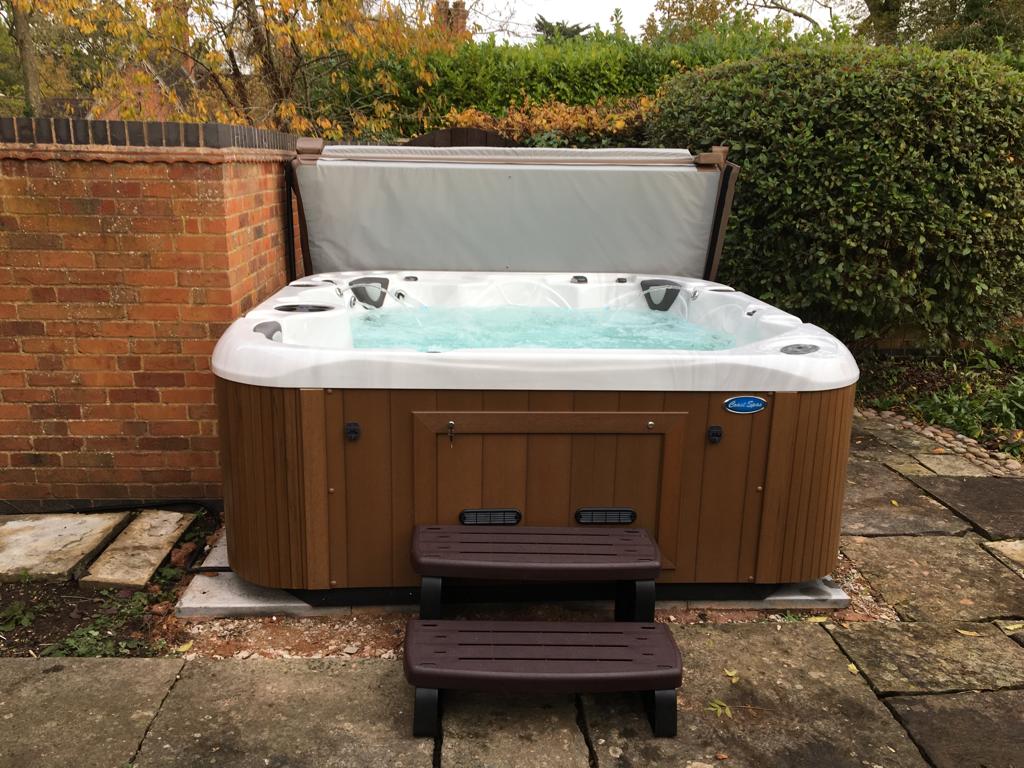 Simon was brilliant, he came and did a site survey and gave me advice on where it should go and what type of surface it would need to sit on. I arranged for some hard standing to be laid and then got the electrics in place. Again, Simon gave me a spec sheet to give the electrician so he would know exactly was required.

Access was an issue and so Simon arranged a crane which was great as having the contacts he was able to arrange this at a very low cost to us.

The fitters were also really helpful and talked me through how to look after it with the chemical starter pack. It is really easy to look after and I like that it is always ready for you when you want to get in and relax.

We have both recommend Award Leisure Birmingham as we have been pleased with the entire experience. I have already left you a google review. Thank you Award Leisure Birmingham.

Tell me more about the Coast Spas Classic Apex
The sophisticated and curve-linear Apex will dazzle you. The Apex B is one of the largest all seated spas available. With multi level seating and a large footwell there's space for all of the family. There's body contoured seating all around which offers maximum massage effect. The addition of non-slip 3 tier steps helping you into the seat also offer cool down seats which double up as higher seating for smaller bathers. The 2 Aqua massage seats offer neck massage and wrap around hydrotherapy. The luxurious Apex offers maximum hydrotherapy with no compromise.
Standard Features
7/8 Person
Multi-Level Seating
Hydro-Cyclonic Commercial Filtration
Sterling Marble Shell Colour
Cedar/Vinyl Maintenance Free Cabinet
Energy Saving Cover
Acrylic Shell
Underwater Light
Up To 82 Luxury Trillium Stainless Steel Hydrotherapy Jets
Volcano Jet and Diverter
Self-Cleaning Sweeper Jet
2 x Water Features
Programmable Filtration
Ferrari Topside Control Panel
Plush Headrests
Neck Jets
Multi-Level Seating
2 x High Performance Pumps
Some of the Premium features available
Underwater Light + Extreme Colour Changing Lighting
Ozone Purification System
DM6 Bluetooth Stereo System with Radio + AUX + 4 Pop Up Speakers
Self-cleaning Bromine System
Choose additional features and create the Spa of your dreams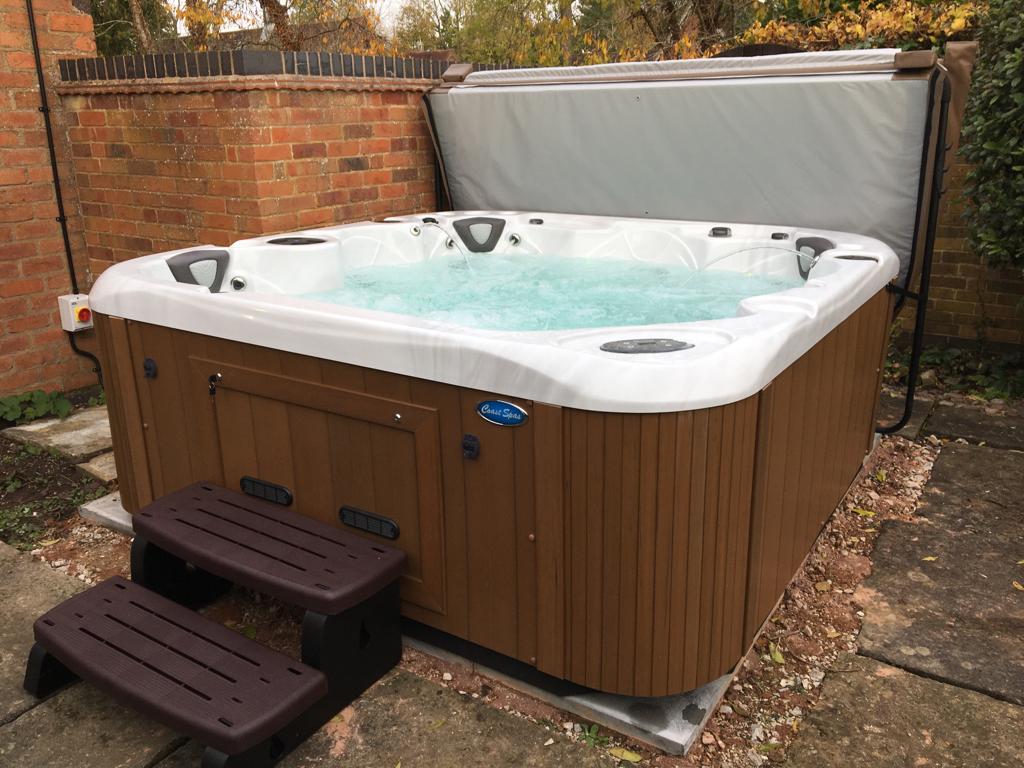 Why Coast Spas?
Find out about our award winning features and how we deliver the best built spas