Compact size means they can fit into a lot of gardens
Regular exercise has many physical and mental health benefits, helping to avoid stress & burnout for busy professionals.

In an ever-increasingly fast-paced world, it can be hard to find time for your health and wellness. Learn how a Swim Spa can help you stick to a routine without affecting your busy schedule!
We all know we should be exercising a few times a week, but truthfully, how many of us can say we consistently make time for it? With a Swim Spa, you can easily fit a workout in around your schedule, meaning you can get back to your other commitments faster!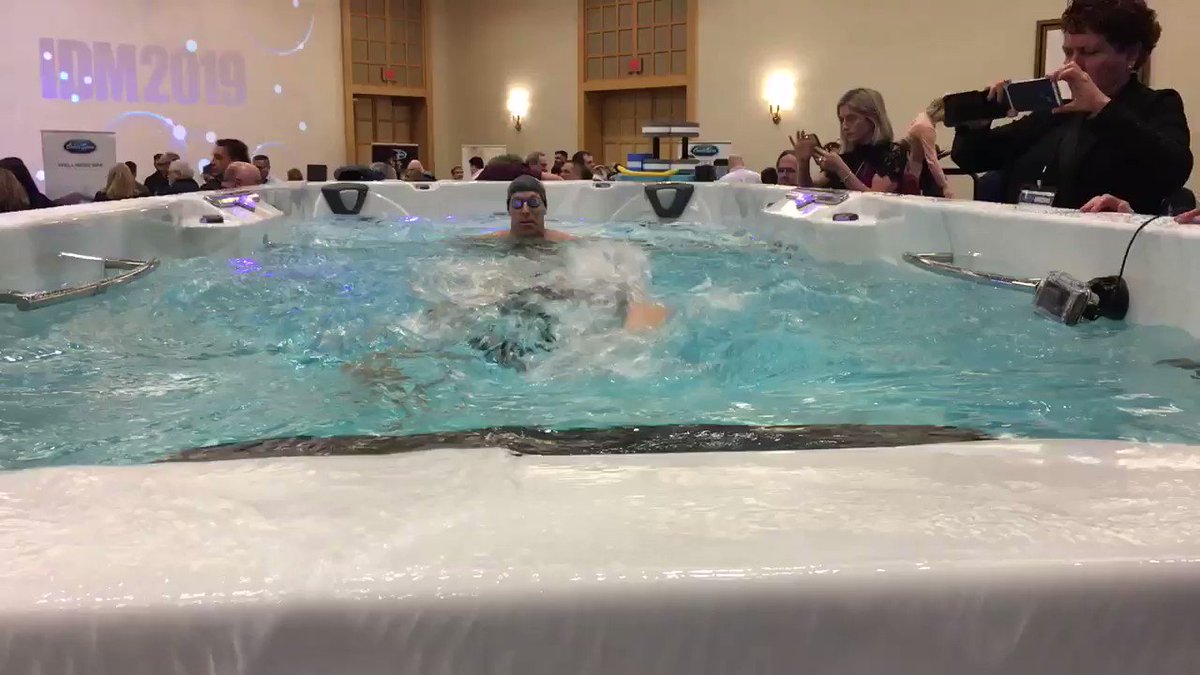 Reason #1: Swim Spas Take up Less Time
Forget commuting to the gym, finding a parking spot, and fighting for a locker; just walk out to your garden, switch on the jets and get to working out. There's no waiting for a swimming lane to become free either; there's one lane and it's always reserved for you. By taking up less time, you're more likely to stick to your fitness goals and maintain your health and wellness!
Reason #2: You're in control
Ever turned up to the fitness centre to find the pool is closed for maintenance, or the group swimming times have unexpectedly changed? Have you ever gone on to find another fitness centre for your workout or did you just turn round and go back home?
Swim Spas will still require maintenance from time to time, but you're in control of when that is. Plan for maintenance to occur on a rest day, so you never miss a workout.

Reason #3: Everything You Need is in One Place
It is recommended that adults undertake moderate intensity aerobic exercise weekly, but that you should also be strength training alongside that. Swim Spas allow you to do both!
Get your aerobic exercise in with a swimming session, and then use the resistance of the water to build you strength with compatible equipment such as row bars, resistance bands or even dumbbells.
Once you've done with your workout, you can cool down in the dedicated hydrotherapy section of your swim spa. These are also great for your recovery days, as the hydrotherapy massage jets sooth repairing muscles and give you a great endorphin boost.
Reason #4: They're accessible to anyone
Forget needing a 2-acre estate to fit a swim spa in, there are a lot of compact swim spa models to choose from that you can fit into most gardens!
If you have an unforgiving schedule but still want to make time for your health and well-being, Swim Spas are the perfect investment. We have a range of 15 different Swim Spa models starting from £13,795 in varying sizes so you can be sure we have the perfect model for you. Check out the full range here or download your Free Brochure!